Amazing quality
The aluminum work stage makes the motion control fast reacting and flexible. Work stage with hard oxidation surface processing, anti-scratch. Standard with precise linear slideway offers smarter mechanical structure and higher accuracy. The integrated control system, embedded with motion control, and signal control as illumination and linear scale reading, ensure the performance of the machine is extremely stable.
High-performance measuring device
With the External-Array Rational Vue composite measuring function. Multi-types of non-contact sensors and fast fixturing systems are for options, which can satisfy different measuring requirements from different customers. Movable color LED ring light is available for the ULTRA series, which makes the series more flexible and powerful to different parts, with different kinds of materials or shapes, offers a more powerful measuring application.
Flexible expansibility
Thanks to the flexible expansibility of the ULTRA series, it is compatible with a touch probe, non-contact measuring sensors, and robot arm, highly increase the measuring efficiency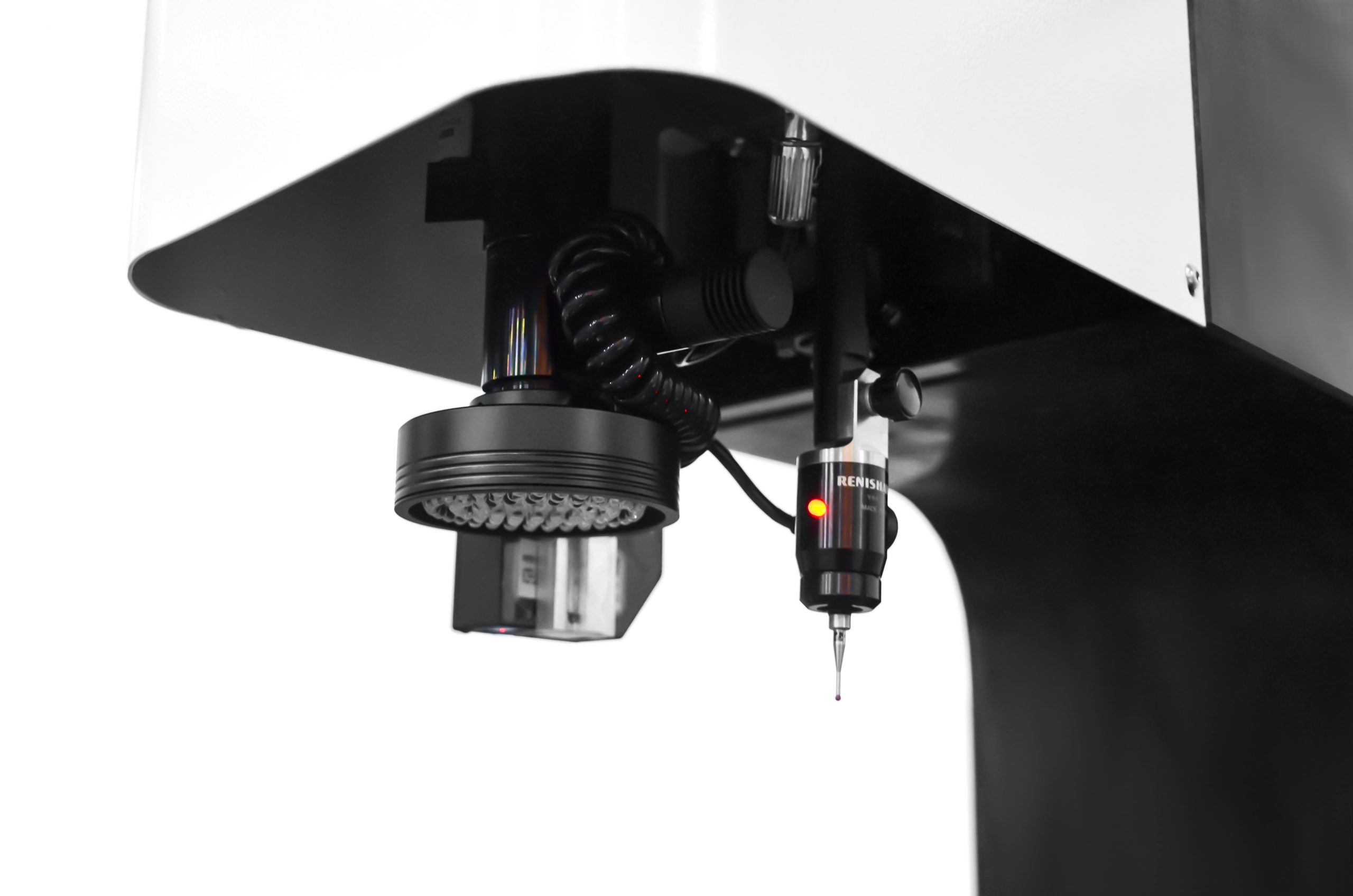 SPECIFICATION
Items
ULTRA300
ULTRA 400
ULTRA 500
ULTRA 600
Dimension(mm)(L*W*H)
1600*780*1700
1750*920*1700
1850*1180*1700
1950*1280*1700
Measuring range(mm)(X*Y*Z)
300*200*200
400*300*200
500*400*200
600*500*200
Measuring Accuracy (μm)
2.5+L/200
2.5+L/200
2.5+L/200
2.5+L/200
Repeatability (μm)
2.5
2.5
2.5
2.5
Weight (kg)
320kg
390kg
460kg
560kg
Image and Measuring
CCD
1.2million pixel HD GIGA digital camera
Lens
Fully automatic zoom objective 1~10X
Magnification
18-195X(For reference only. With different camera and lens the magnification will be different)
Field of view
8.1~1.3mm(For reference only, with different camera and lens combination, the value will be different)
Working distance
108mm
Linear scale resolution
0.1μm
Driving system
CNC control, closed-loop AC Servo driving system, joystick, mouse or keyboard control
Illumination
Programmable 8 section LED ring surface light, parallel LED contour light (40 section LED ring light, co-axial light, movable multi-color ring light for option)
Items
ULTRA300
ULTRA 400
ULTRA 500
ULTRA 600
Dimension(mm)(L*W*H)
1600*780*1700
1750*920*1700
1850*1180*1700
1950*1280*1700
Measuring range(mm)(X*Y*Z)
300*200*200
400*300*200
500*400*200
600*500*200
Measuring Accuracy (μm)
2.5+L/200
2.5+L/200
2.5+L/200
2.5+L/200
Repeatability (μm)
2.5
2.5
2.5
2.5
Weight (kg)
320kg
390kg
460kg
560kg
Image and Measuring
CCD
1.2million pixel HD GIGA digital camera
Lens
Fully automatic zoom objective 1~10X
Magnification
18-195X(For reference only. With different camera and lens the magnification will be different)
Field of view
8.1~1.3mm(For reference only, with different camera and lens combination, the value will be different)
Working distance
108mm
Linear scale resolution
0.1μm
Driving system
CNC control, closed-loop AC Servo driving system, joystick, mouse or keyboard control
Illumination
Programmable 8 section LED ring surface light, parallel LED contour light (40 section LED ring light, co-axial light, movable multi-color ring light for option)