High accuracy hardware configuration
The series is configured with high accuracy linear guideway, provides unique dynamic performance and end-user experience. Also includes full programmable 8 sections LED surface illumination ring, 3-axis 0.0005mm high-resolution linear transducers, and powerful measuring software.
Reverse engineering
BASIC series VMM is compatible with Renishaw touch probe as an optional configuration. Users can easily achieve 2D and 3D measuring functions in one machine. The software can calculate the offset between the optical lens and touch probe, makes sure that all measuring results are within one coordinates system. The measuring results can be output as 3D drawings for reverse engineering.
Compact and accurate
BASIC series VMM is the most common model for most of the factories manufacturing accurate parts. It is fit for small quantity samples measuring applications. 3 axis manual control, with user-friendly software, allows the operator to manage using the machine in a very short time.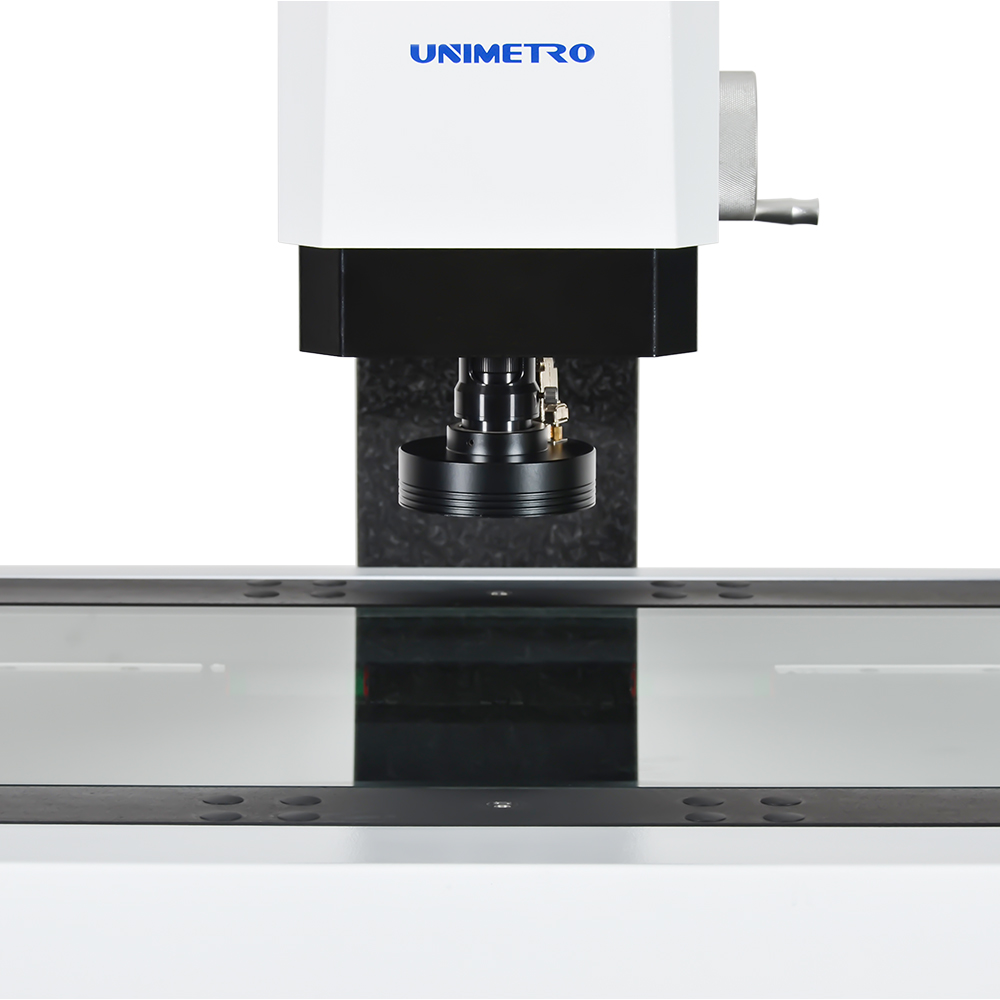 SPECIFICATION
Items
BASIC 200
BASIC 300
BASIC 400
BASIC 500
Dimension(mm)(L*W*H)
550*540*830
600*740*890
700*840*890
800*940*890
Measuring range(mm)(X*Y*Z)
200*100*150
300*200*200
400*300*200
500*400*200
Measuring Accuracy (μm)
2.5+L/100
2.5+L/100
2.5+L/100
3+L/100
Repeatability (μm)
2.5
2.5
2.5
3
Weight (kg)
140kg
190kg
240kg
290kg
Image and Measuring
CCD
1.2million pixel digital camera
Lens
Manual dented zoom lens 0.7 -4.5X(optional electronic magnification signal feedback lens)
Magnification
18-195X(For reference only. With different camera and lens the magnification will be different)
Field of view
8.1~1.3mm(For reference only, with different camera and lens combination, the value will be different)
Working distance
90mm
Linear scale resolution
0.5μm
Driving system
X/Y/Z axis manual control
Illumination
Programmable LED8 zone ring surface light, LED bottom parallel light (optional: coaxial light)
Items
BASIC 200
BASIC 300
BASIC 400
BASIC 500
Dimension(mm)(L*W*H)
550*540*830
600*740*890
700*840*890
800*940*890
Measuring range(mm)(X*Y*Z)
200*100*150
300*200*200
400*300*200
500*400*200
Measuring Accuracy (μm)
2.5+L/100
2.5+L/100
2.5+L/100
3+L/100
Repeatability (μm)
2.5
2.5
2.5
3
Weight (kg)
140kg
190kg
240kg
290kg
Image and Measuring
CCD
1.2million pixel digital camera
Lens
Manual dented zoom lens 0.7 -4.5X(optional electronic magnification signal feedback lens)
Magnification
18-195X(For reference only. With different camera and lens the magnification will be different)
Field of view
8.1~1.3mm(For reference only, with different camera and lens combination, the value will be different)
Working distance
90mm
Linear scale resolution
0.5μm
Driving system
X/Y/Z axis manual control
Illumination
Programmable LED8 zone ring surface light, LED bottom parallel light (optional: coaxial light)